---
Slovensko narodno gledališče Maribor, podoba sezone 2018/2019
Slovene National Theatre Maribor, an identity of a season 2018/2019


Between 2018 and 2019, I was employed at the Slovene National Theatre Maribor in the role of Creative Lead Designer. I took care of their identity for the entire program and performances for the 2018/2019 season. I have started with repertoire booklets for Opera, Ballet and Drama. Then I designed the identity of 13 premieres of opera, ballet and drama performances. Because the plays appeal to audiences of different ages and because they are of different genres, each play has its own communication strategy. Each performance is a story in itself and at the same time all performances are part of the rounded whole of the 2018/2019 season.



Repertoire Opera and Ballet, Announcement of season 2018/2019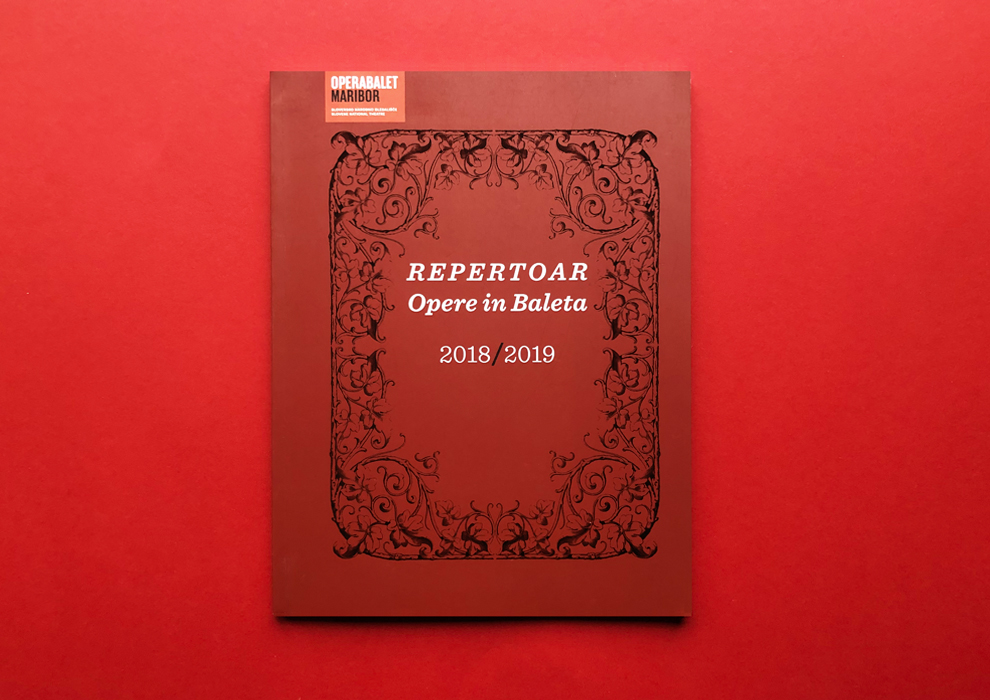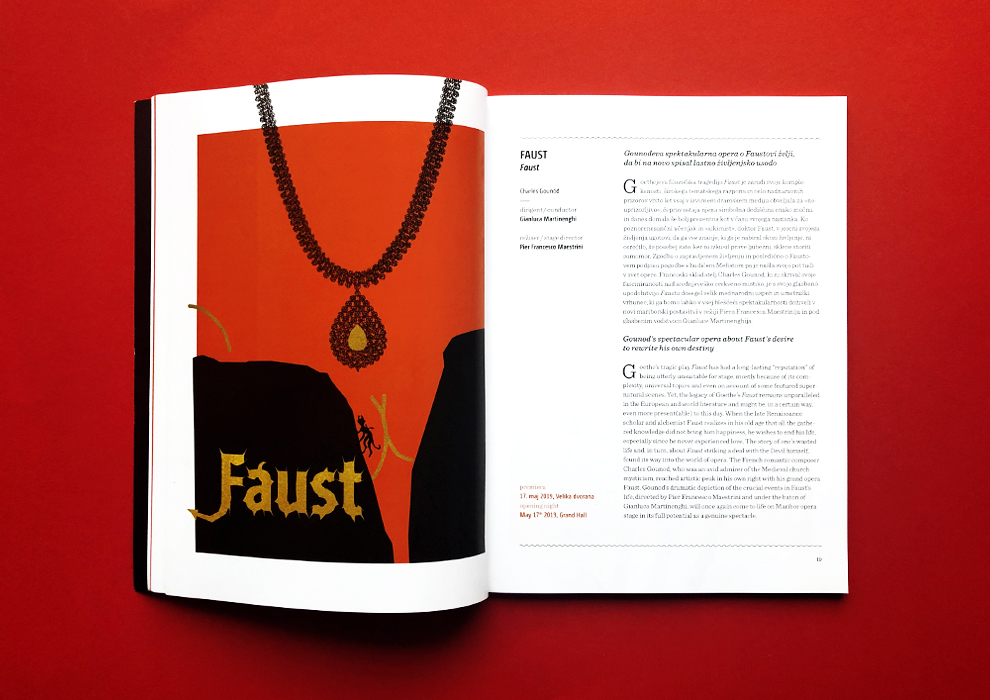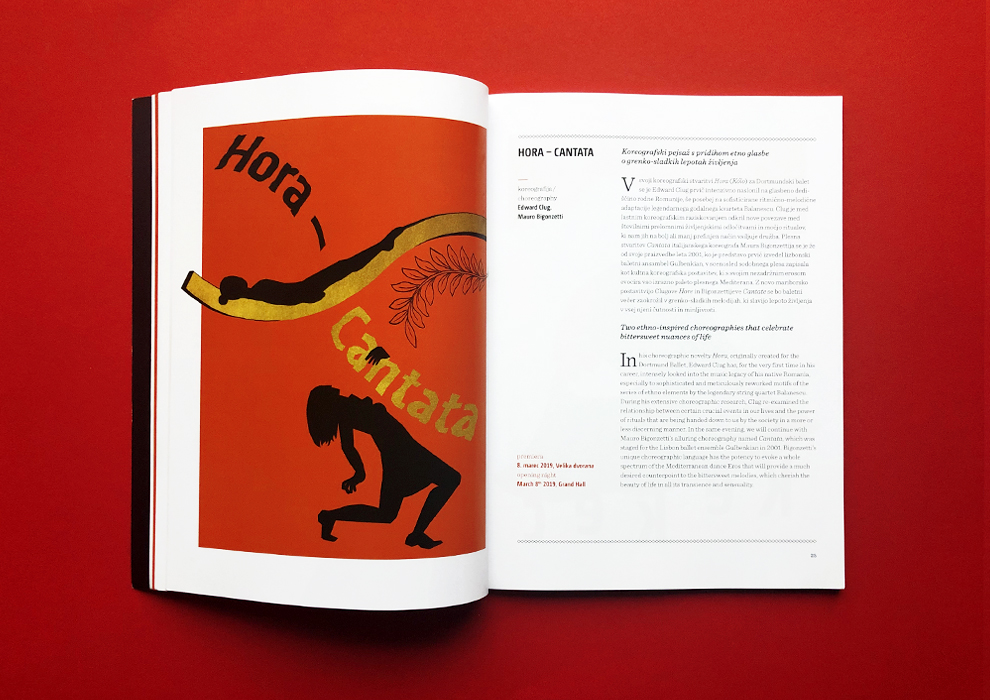 Repertoire Drama, Announcement of season 2018/2019